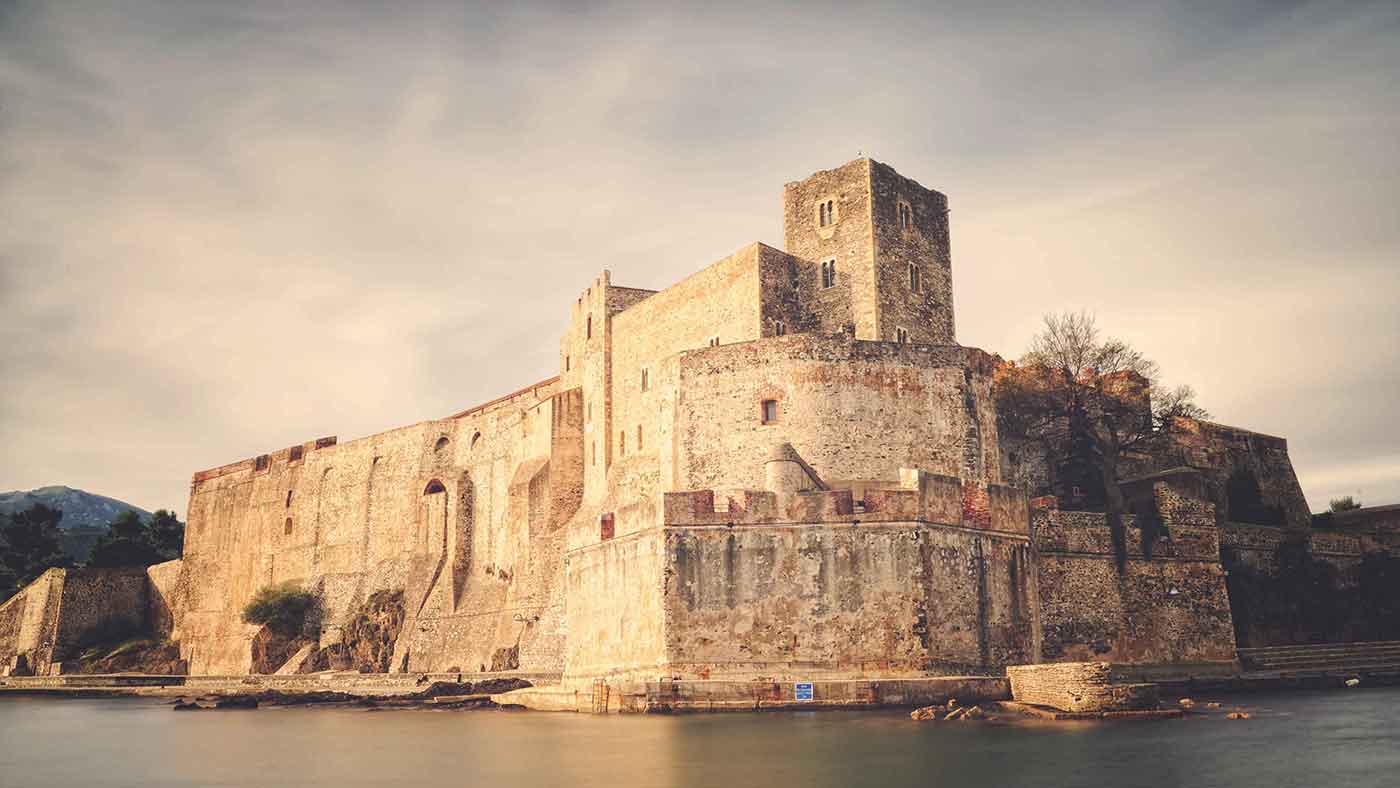 The Château royal de Collioure is without a doubt at the heart of this town. This makes it one of the most popular tourist attractions. If you aren't yet sure if you'd like to visit it, this information will have you running to this one-time home of the kings of France.
The Château Royal de Collioure, an historical monument
This castle was built between 1242 and 1280. King Peter of Aragon had entrusted the project to the Templars, including Foulques de Montpezat who was a commander at Mas Deu. But over the following years, many changes were made that transformed the castle into a true fortress.
Several kings lived here, including Peter II and his wife Marie de Montpellier. Then, it served as court for the kings of Majorca. In the centuries to follow, its walls housed dynasties and conspiracies, and kings after kings made their changes to the castle…
This castle has been a witness to the past, which is why it was classified as an historical monument in 1922. You can read about it all you want, but nothing compares to visiting the Château Royal de Collioure.
The Château Royal de Collioure, a castle by the sea
The castle's walls come right up to the water's edge and it dominates the bay Collioure, making it a fantastic medieval castle. You must go up to its ramparts to see the wondrous panoramic view of the bay, the Saint-Vincent chapel, the Moulin de Collioure, the pebble beach. If you don't have time to visit all of Collioure, all you have to do is visit the Château Royal for a perfect view of the entire commune.
This castle will change your perception of the history of France. Each room, every piece of furniture in the castle is connected to a precise moment in history, from the oath of the Knights Templar to the 1939 Spanish Civil War. In short, visiting the Château Royal de Collioure means getting up close with the history of France. And when you walk under its colonnades, you can't help but think that a Templar may have been in the same place, that a knight was likely killed here, or that Lords held a council of war right in this very building.